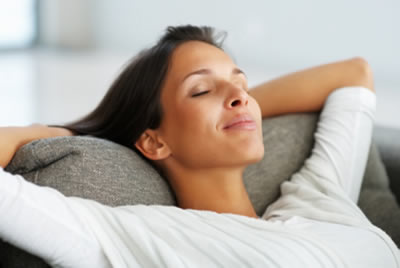 Unlike general sedation dentistry, in which patients are put to sleep completely, conscious sedation allows you to remain awake during your dental procedure, but places you in a state of deep relaxation. You are still able to talk and communicate with your doctor but you will have no memory of your dental visit afterwards. Conscious sedation dentistry can benefit you if you suffer from excess dental anxiety, dental fear or phobia. It also benefits patients who have a busy schedule as treatment can be completed in a single dental appointment.
Oral Sedation Dentistry
Coming to our Listowel dental office, you do not have to worry or fear your dental treatment. We offer oral sedation to make you feel relaxed and comfortable during your dental visit. Oral sedation involves the administration of sedative drugs orally, to put you in a relaxed state in which you have no sense of time, pain or memories, but still conscious enough to respond to minimal instructions from your doctor. We're always happy to send your fear and anxiety away and make your dental visit as pleasant as possible!
We're always happy to provide you with further information or assist you with any inquiries.
Call us at
519-291-3802 (Listowel dental office)!
You can also contact us via email!